[Ultimate Guide] Manage your Windows Server 2008 as Client OS (Windows Vista)
Today Windows Vista is facing some performance and capability issues and Microsoft is cooking first service pack for Windows Vista and will release SP1 for Vista soon. That's the latest Client OS from Microsoft.....Now move to latest Server OS of Microsoft....Its Windows Server 2008 and still in beta and hope will release in next 2 or 3 months.
Now I have written a guide that helps to mange Windows Server 2008 as a client OS...The question raises Why we use Windows Server 2008 as client OS?
Windows Server 2008 has already contained Service Pack 1 and it's solving many performance and capability issues. Windows Server 2008 doesn't contain many unnecessary services, program applications and drivers that save space in HDD as well as boost the performance.
Windows Server 2008 contains improved Kernel and makes Windows computing more secure and stable....!
Then what are you thinking? Go ahead....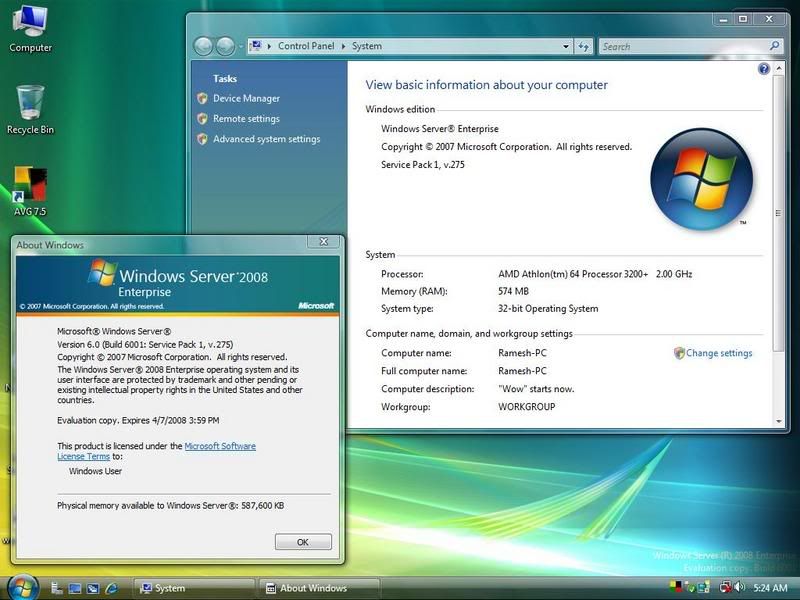 Source:
Mera Windows for Full Story