I was just surfing around today and happened upon this site:
http://www.asus.co.jp/
If you look at the second flash panel... it has a very familiar artistic style to it. If you find this topic after Asus removes that panel, here is a screenshot:
It looks VERY close to how Katamari Damacy/We Love Katamari, etc games look and feel to it. Seeing this opportunity right away, I made a modification of this just for fun: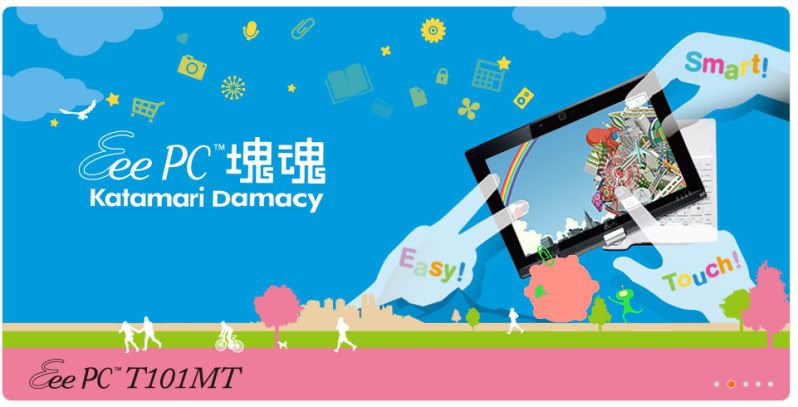 All image editing done with Macromedia Fireworks MX 2004. Total time: ~ 25 minutes.