I am working on an unattend.xml for Windows Web Server 2008 x86 and have just about everything figured out. The main issue I have is that I do not seem to have the ability to specify the Computer Name in the XML. You can see it if you highlight the component in WSIM: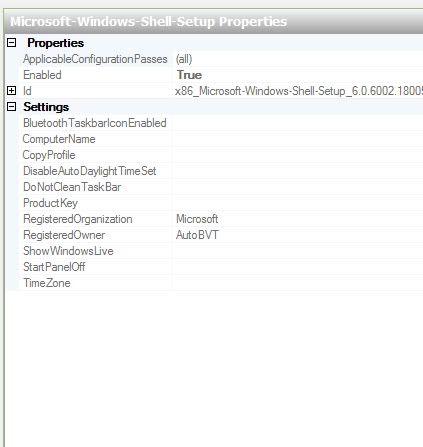 However, once you add the component, the Computer Name option is not there anymore: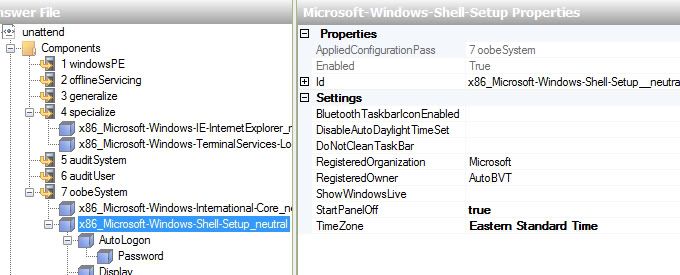 Is that just the way it is?
Also I have questions if any of these can be done via the XML. I couldn't find any way to do them:
1. Turn of UAC: the Disable LUA option is not present for Server it appears
2. Disable screensaver: the Screensaver option under themes does not carry over when you add the component.
3. Customize what options appear in the Start Menu, such as the Run or Logoff buttons for example.
4. Set Visual Effects Performance Settings
5. Set Virtual Memory sizes
6. Set Windows Explorer options like View Details, full path display in address bar, show hidden files
7. Set the Event Viewer log file size limit
8. Add exceptions to Windows Firewall.
9. Set Local Security Policy settings
10. Add MIME types to Application Server
Right now my answer file works properly except the Computer Name prompt comes up. Those additional things I'd like it to do will end up having to be scripted if the XML can't do it, and I'm cool with that.