Shell32 Details Pane Mod for Windows 8.1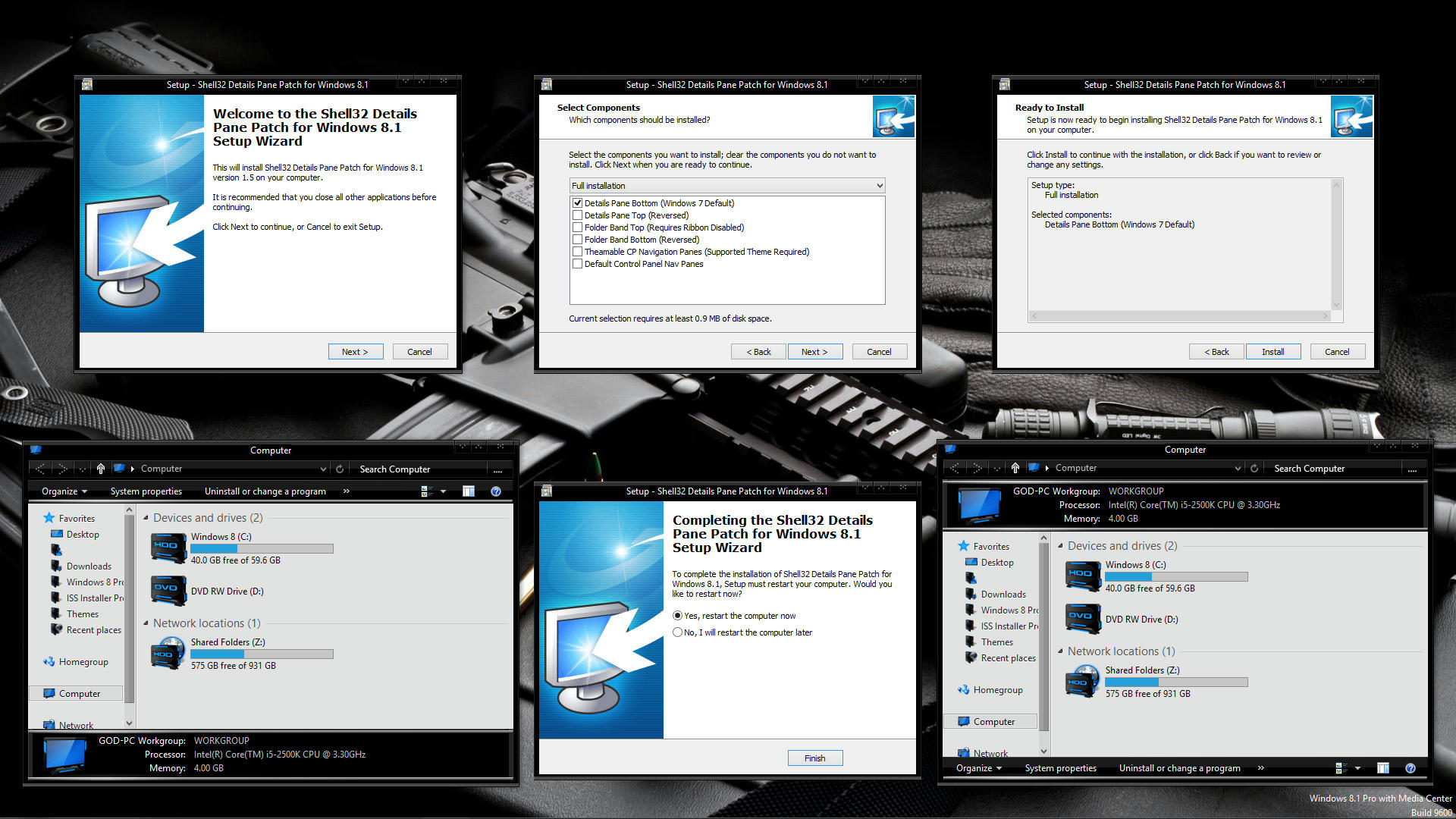 Simple installer to bring back the Details Pane, it contains 4 Respatcher files that will patch your shell32.dll UI files to bring back the Windows 7 style Details pane at the bottom, it also has options to have the details pane at the top, also know as Topshell and it can put the Folderband at the bottom.
 
Note: To view the Folder band you will need to disable the ribbon.
 
The installer should take about 10 seconds to patch the shell32.dll and then it will ask you to do a restart to complete the changes.
 
There is also the option to have themeable Control Panel Navigation Panes, this option requires you are using one of my themes that contains these extra images in the msstyles.
 
Updateed to v1.6
New safety options to check the shell32.dll has still got the Digital Signature in Properties and if not you can restore the shell32.dll instead of rebooting and getting a blue screen.
Patching success rate is also 100% better now.
Tested on Windows 8.1 Pro x64 with Media Center.
 
This mod has now become obsolete please use OldNewExplorer instead, it's much safer and doesn't alter any system files http://www.msfn.org/...like-win78-one/

Very Important!! Always Create a Backup or System Restore before making changes to System Files.

This is still an experimental mod and you use it at your own risk, please do not complain to me if it does not work or causes damage to your Operating System
Edited by MrGRiM, 22 November 2013 - 10:32 AM.