As we all know MS decided we didn't need the advanced appearance settings any longer, but I think I am not the only one when I say FU Microsoft we want it back.
So anyway I have been having a little play today and tried to make something to bring a few of those basic settings back, I will keep working on this and maybe add some tabs to it for setting window colors and maybe font size as well. 
If anyone else wants to add their own bit of code feel free, I am only a noob with any of this stuff, I just used Google allot and figured it out from there. 
Well I know it doesn't look like much and it probably could have been done a much better way but it works and will do for now.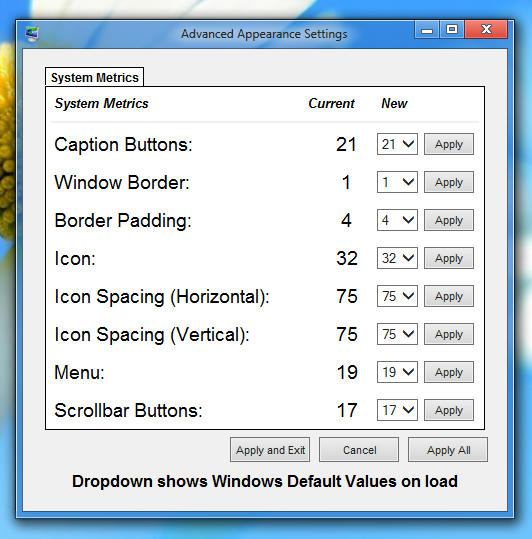 After you apply the changes you will need to log off to take effect, sorry I don't know any way to refresh it other then that.
Edited by MrGRiM, 18 September 2013 - 04:26 PM.