Thought I would start a thread for members to show off there Windows 8.1 desktops
Here is my Windows 8.1 desktop with my HUD Machine Red theme.
Using Start Is Back by Tihy and Aero Glass by Big Muscle, Ribbon Disabler and also My shell32.dll Details pane mod to bring back the details pane, plus many other changes with my HUD Machine Icons and extras Pack.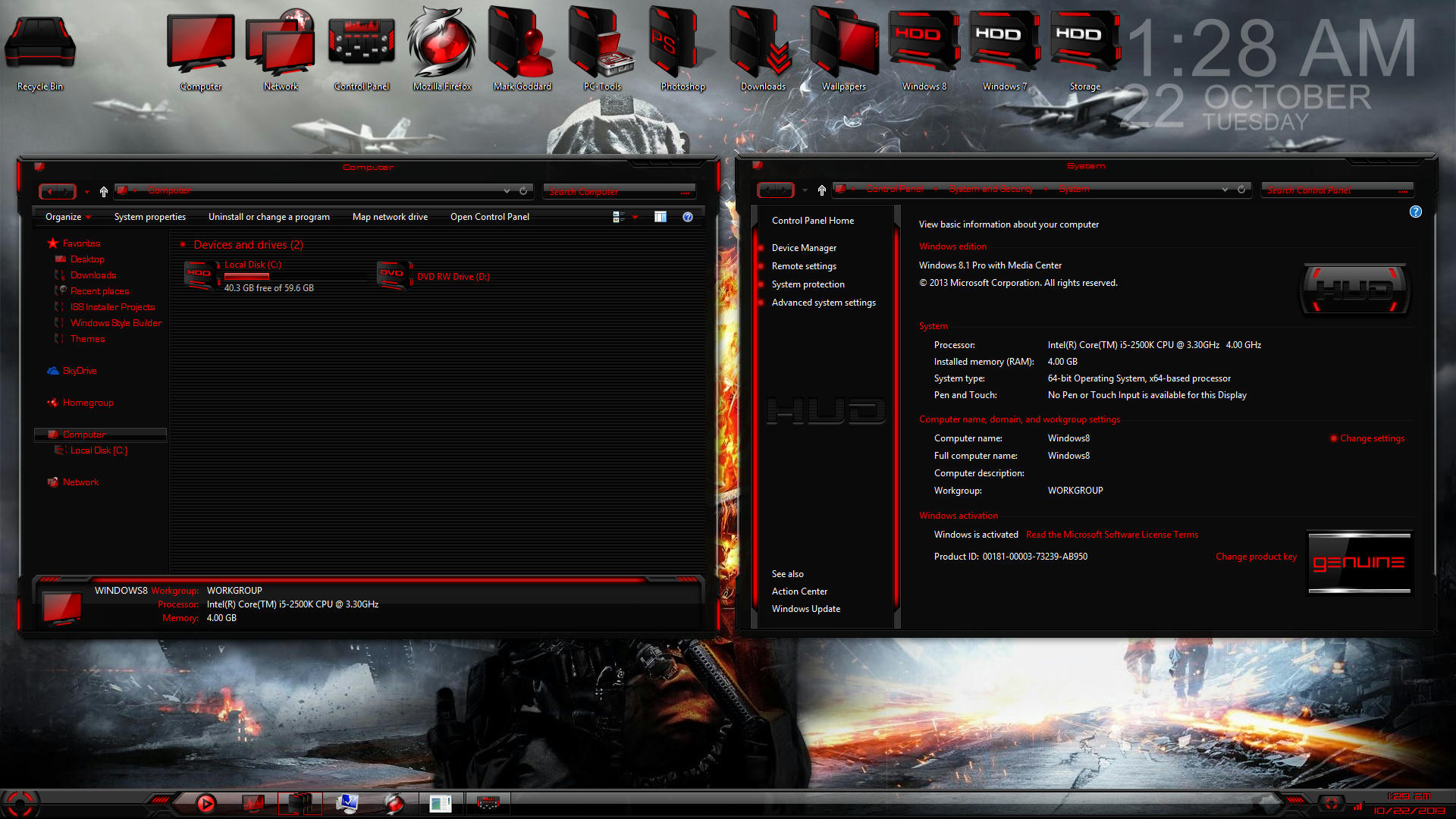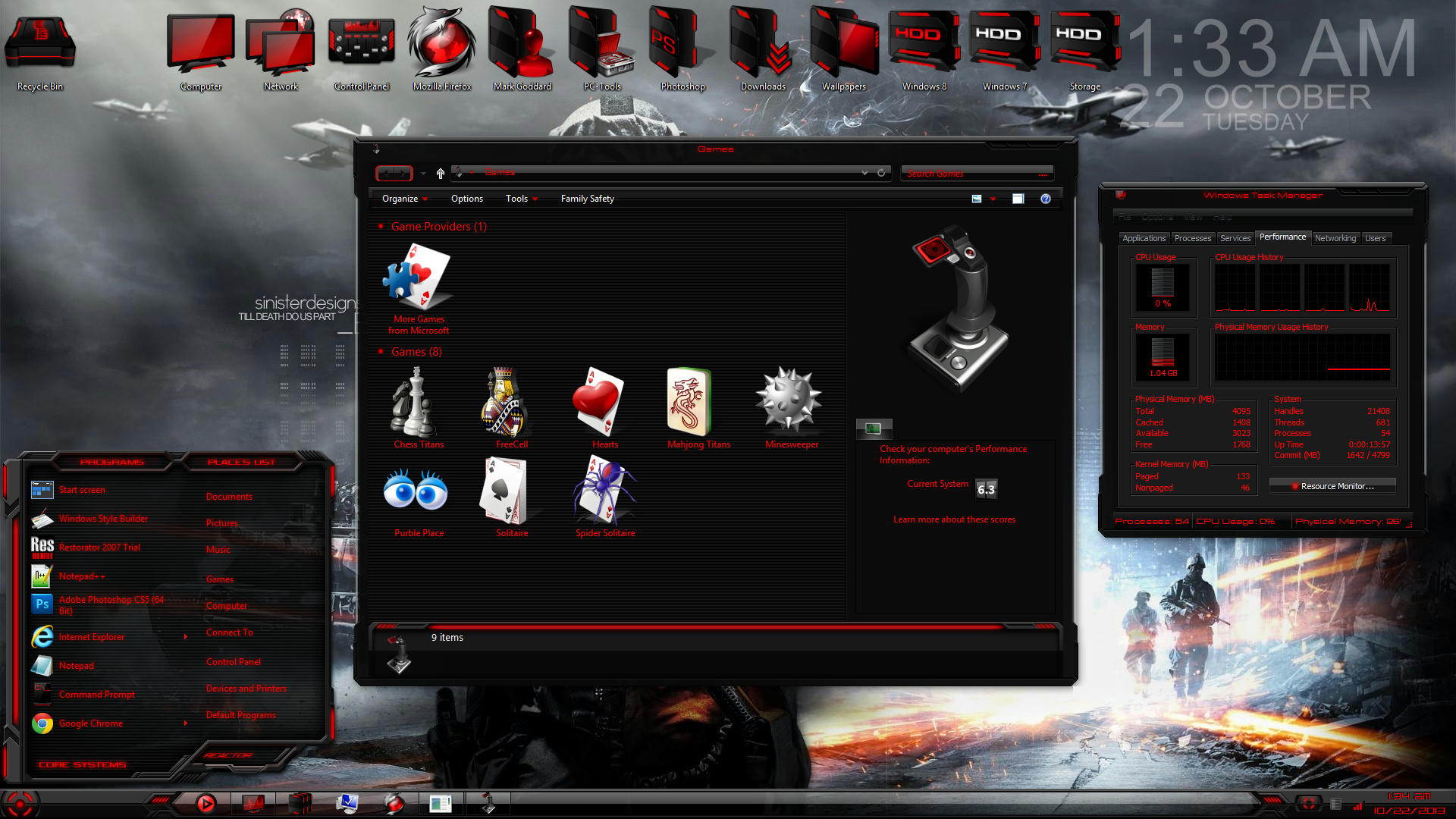 This theme is not available yet so don't ask where to get it.