Aero Glass Configurator 3.0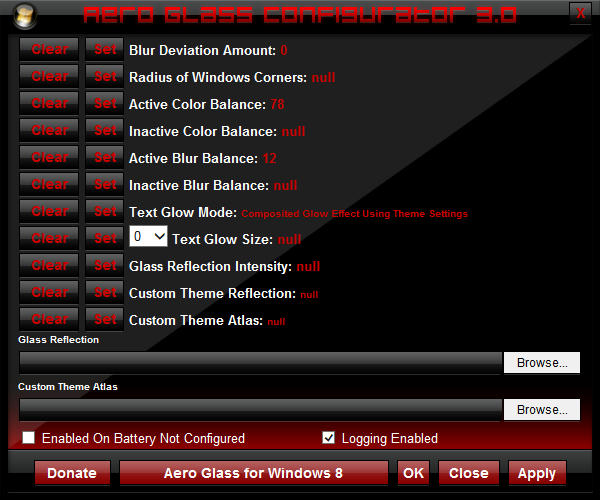 2 New Styles Windowed and Light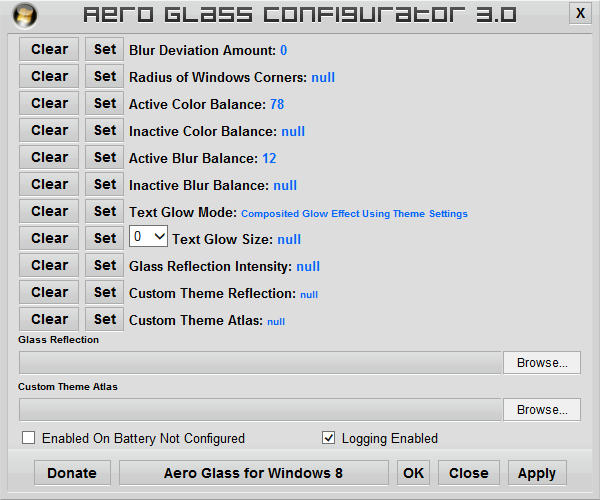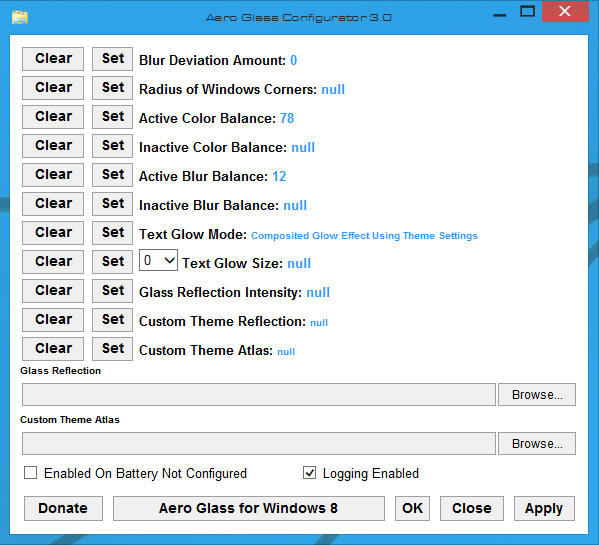 This tool is for Big Muscle's Aero Glass for Win8.1 and will let you configure nearly all of the settings for Aero Glass with ease.
Updated version for Aero Glass RC1, now includes the Text Glow mode and cleaned up the script a little bit.
Updated version For Aero Glass for Win8.1 1.0 obsolete settings have been removed and new text glow size option has been added.
http://www.mediafire...urator_v3.0.exe
Below are all the scripts used to make this tool, feel free to reuse or modify the code to your liking.
Edited by MrGRiM, 21 January 2014 - 07:16 PM.