In between Flash 8, kludgy scripts, and restrictive browser checks, I've experienced quite a few frustrations using Windows 95 on the web over the last few years. Only rarely have I encountered downright
hostility
, though...but this takes the cake.
Over the last year or two, I've stumbled across sites that run some server-side PHP package called Spambot Security ZB Block. If you access one of these sites from a Windows 95 computer (or any browser with a Win95 useragent), this arrogant and absolutely obnoxious message appears: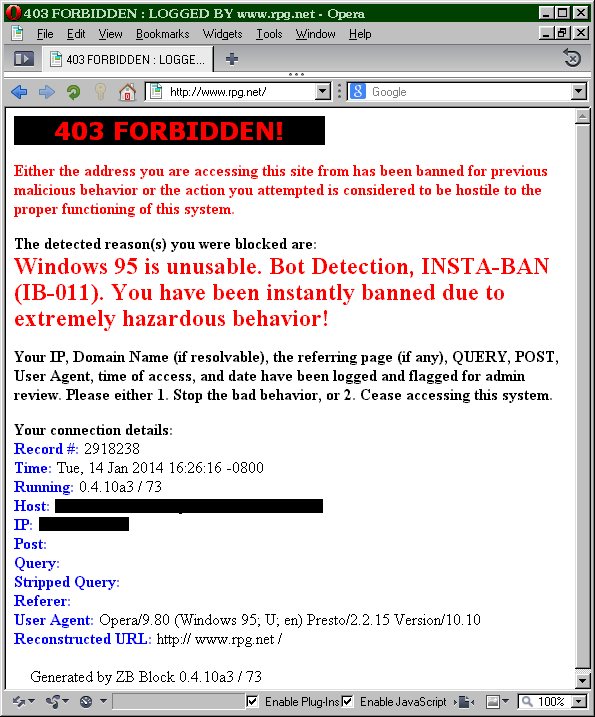 They're not kidding. If I try to access any page on the site from any computer from the same IP afterward (regardless of OS), a plain screen with a "Error 503 : Service Temporarily Unavailable" message is all that results.
Thankfully ZB Block seems to be pretty rare, but I have encountered it
here
,
here
, and
here
. It also afflicts the
vendor's own site
...including
this confrontation thread
, ironically enough.
Has anyone else encountered this?