A question came up about the background image in the Win8x PEs v4 and 5. In previous versions it was just a wallpaper type design but in PE4/5 it is a blue square that is either set to tile or stretch. Has anyone done any testing with getting a custom image to display and display properly?
With PE4+ we can do a UEFI boot. Any PC that has GOP capable video will do automatic scaling of the display resolution which causes a headache for getting static background images to look correct. Even in the Gimagex HTA, the HTA background doesn't conform to the HTA itself on widescreen displays when booted UEFI.
I did a small test to see if it was indeed no longer possible, as an MSFT CSG stated on Technet. Well it is definately possible! I only did the UEFI test so far and at least in that mode I believe it uses a "stretch" mode for the winpe.jpg. Here are those results: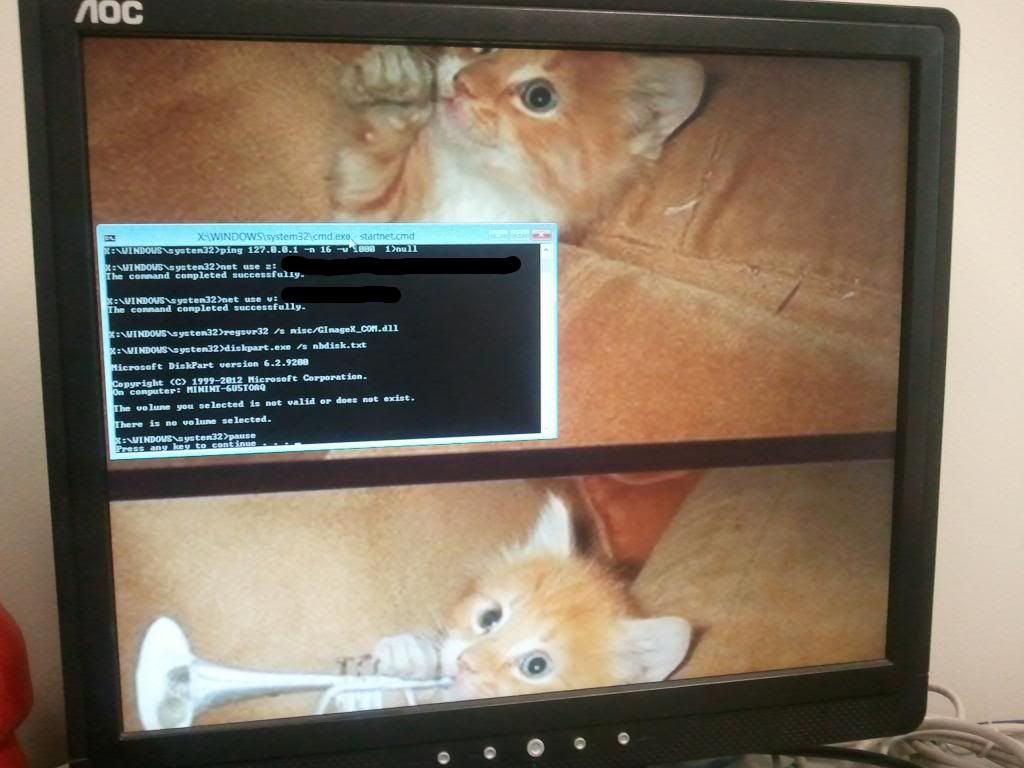 The original image ix 357x500 and it looks like the PE is designed to only accept a square image. It stretched it to the screen width but did a proportional resize. The top and bottom of the image are outside the boundaries of the screen.
EDIT: I did a legacy test. It seems that using a square image would be best. I minimized the cmd window so I wouldn't have to edit out the connection strings.
Edited by Tripredacus, 03 February 2016 - 03:37 PM.