Hello MSFN. Well I installed VMware workstation 10 and when I load up a VM, I get this error message: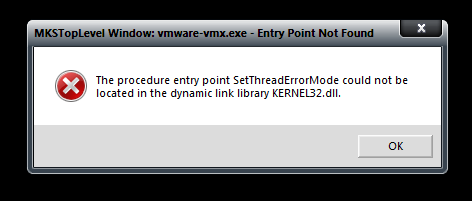 However, the virtual machine runs fine after this error. It gets annoying as I run many VMs at a time. Is there any solution to this? If it helps I'm using Smeezekitty's Unofficial Catalyst Omega driver fix.
Edited by AnX, 19 May 2015 - 10:25 AM.